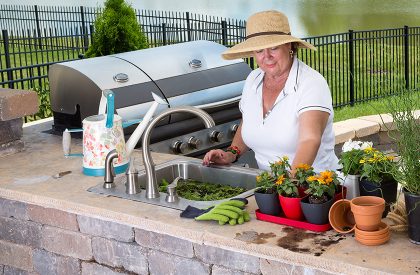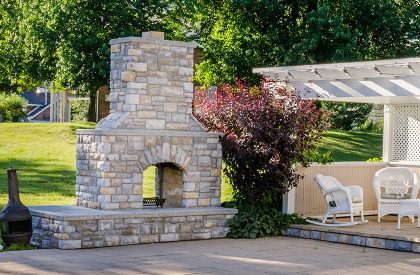 Sophisticated outdoor kitchens and fireplaces with both impeccable form and function — these are exactly what Brick and Stone Art builds. By that, we mean outdoor kitchens and fireplaces that are nothing short of being eye-catching pieces of man-made amenities that closely imitate art. We mean kitchens and fireplaces outside of your home that would nevertheless make you feel that you're still inside your humble abode, cooking mouth-watering food for your family and friends. We can provide you this kind of quality work because of our years of experience in doing landscaping and home improvement projects.
Building the Perfect Outdoor Fireplace or Kitchen
So, just how do we create one-of-a-kind outdoor kitchens? At Brick and Stone Art, we collaborate with clients and take careful note of their preferences and specifications. This way, we can come up with highly customized outdoor kitchens that reflect the personality and aesthetic taste of our clients. This also guarantees that nothing in our finished outdoor kitchen will be disliked by our client, as everything will be planned according to their exact preferences.
Aside from this, we also identify the best area where to place this outdoor living space. We always make it a point to survey the entire property and take note of potential spots for the outdoor kitchen or fireplace. With this strategy, we can avoid potential safety risks, and are able to locate the perfect position for the kitchen to be in.
So for your outdoor kitchen or fireplace needs, please contact us today. Let us build you an outdoor living space that can become the most favorite area of your family and friends.