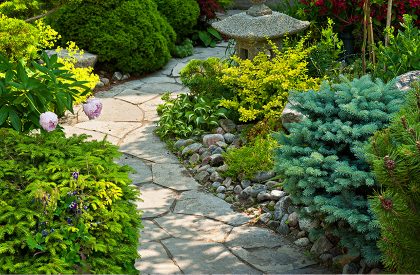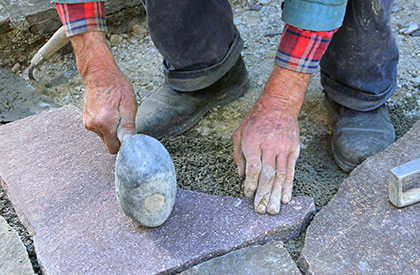 There are several different types of natural stone landscaping products that you can choose from for your landscaping project. Choosing the right natural stone landscaping product will help create a design that complements the architectural look of your home.
There are several factors to consider when implementing natural stone into your designs. We recommend using natural stone for many different reasons.
There is a high diversity of natural stone products which allows for many different design possibilities and it is also extremely durable.
Natural stone cannot be manufactured so it is unique, using natural stone offers great value because of its longevity and ease of maintenance. Let us utilize more than a decade of experience to create a beautiful natural stone design for your home.
When choosing the type of natural stone landscaping product to use on your project you must consider the different types of stones and their intended use. Each type of stone can be used for a different purpose; including flooring, porches, countertops, fireplaces, pool copings etc.
Types of natural stone include:
Marble
Granite
Sandstone
Limestone
Travertine
Slate,
Quartz
Basalt Stones
Each of these products has different characteristics and are used for a different purpose.
The list is just endless when it comes to natural stone design and it is important that you choose the best design to complement your outdoor living area.
For inquiries on our natural stone paving services, just email or call us today.